Ready to detox your body, lose weight, reduce pain & improve flexibility?
Yoga Detox is an easy-to-use application that helps you do all of these things. It's designed to help you lose weight, improve flexibility, reduce back and joint pain, feel healthier and more energetic—in just 4 weeks!

Take a free quiz today to see how much weight you could lose with Yoga Detox!
TRY FREE QUIZ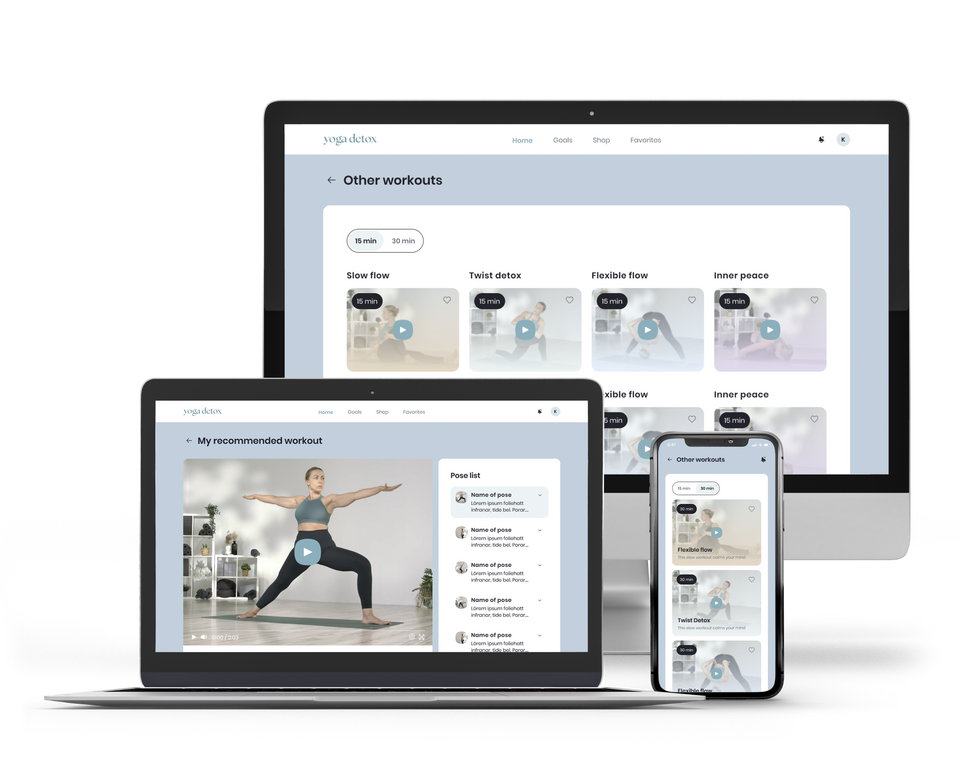 Transform Your Body and Mind
Enhance your physical and mental health with our Yoga Detox program. Our user-friendly application leads you through a 4-week journey to detoxify your body, lose weight, increase flexibility, and reduce pain. Take the first step towards feeling revitalized by taking our online quiz now.

Elevate Your Wellness Journey with Yoga Detox
Connect with a global community of individuals committed to self-improvement and achieve your weight loss and detoxifying goals on your own schedule, from the comfort of your own home. Sign up for a customized coaching plan today.
Discover our community's insights

Highly Recommend!
The personalized yoga detox program was a game changer for me. I was able to focus on my specific health concerns and set realistic goals that were tailored to my individual needs. I was able to see great results and felt a sense of accomplishment throughout the program.

Easy to Follow
I'm still a beginner, but I can already feel the benefits of yoga detox. It's easy to follow and integrating into my daily routine has been a breeze. The app is smooth and fun to use, with a soothing voice leading you
through each pose.

Favourite Fitness App!
I can't say enough good things about the Yoga Detox app. It's not just a program. It's an experience. The routines are genuinely challenging and fun to do, the instructors are all lovely and very supportive.

Flexible Membership Options
$29.99/month

(billed monthly, cancel anytime)

$14.99/month

(billed quarterly at $60/quarter)
Real People Share Their Transformative Experiences
Discover the benefits of yoga detox and how it can help you feel refreshed and rejuvenated. Join thousands of others who have already experienced the positive effects of this holistic practice.
Frequently Asked Questions